MEET THE FUTURE
Welcome to the
smartCylinder® family
The evolution of smartCylinder® fully designed 
and developed 
by Idraulica Sighinolfi.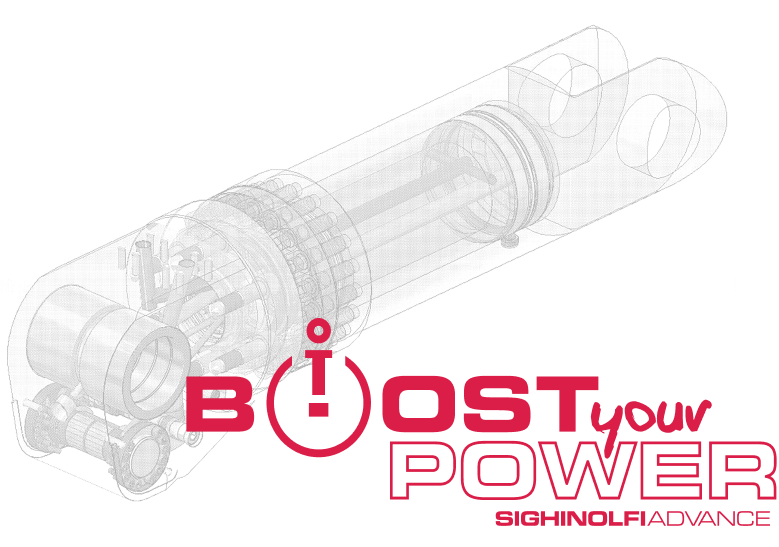 smartCylinder®
TECHNOLOGY
A patented technology that allows us to build a customized standalone hydraulic actuator system, with a combination of fully integrated high frequency self-activating booster 
in a high-pressure cylinder.
A compact design where all components are deployed inside the cylinder, and high pressure is confined in its body.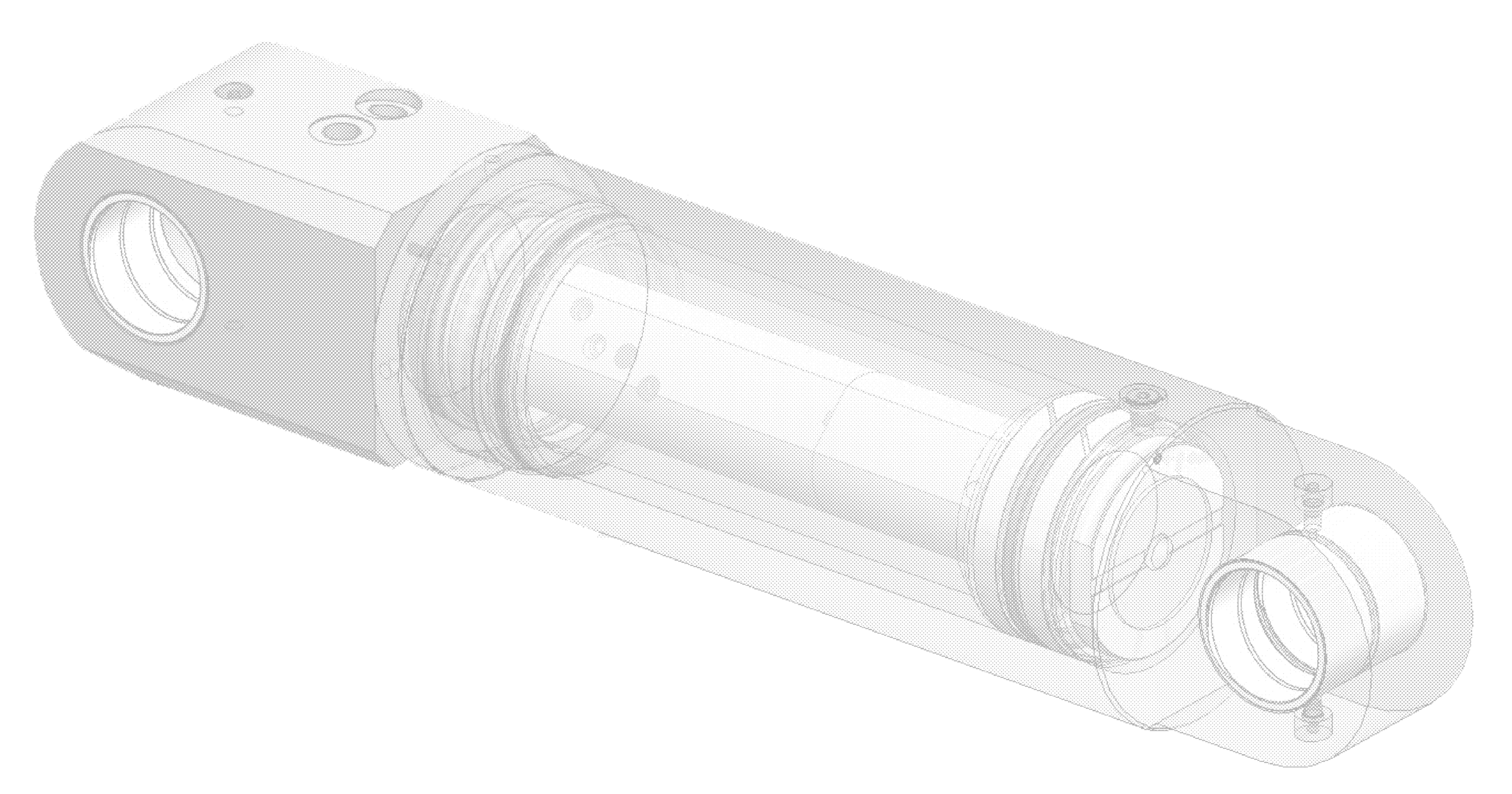 TECHNOLOGY AND DESIGN
Inside smartCylinder® 1.0
A revolutionary hydraulic solution conceived and developed by Sighinolfi to increase productivity, increase energy efficiency and reduce emissions in heavy industrial applications, capable of adapting their performance 
to different operating conditions.
SmartCylinder 1.0 is provided with the hydraulic single-acting pressure amplifier designed to be integrated into the cylinder rod.
The cartridge, produced by Sighinolfi, is preset to a specific pressure activation value and creates boosted pressure to overcome the working load during the cylinder movement.
This product is the best solution to manage working constraints like insufficient pressure on the machine or narrow installation.
The new version is under development thanks to LIFE Power Cylinder project and will be released soon.
Fully integrate oscillating double-acting booster.
Best design for the bypass channels avoiding any pressure and flow loss.
Maximize system robustness.
Follow the application needs.